Just like your own natural hair, Finest Hairs extensions can be straightened, blow-dried, styled and curled. In order to preserve and extend the lifespan of your Finest Hairs extensions. However, we suggest to always use a heat protectant spray prior to styling your hair bundles or better still, use bending rollers or flexi rods more often.
Additionally, we recommend to only use a low heat setting of 120C/250F, as anything higher runs the risk of damaging the hair. The reason why we recommend opting for a lower heat setting is that it will prolong the lifespan of your hair bundles. While our own natural hair may be able to handle a high heat setting, our hair is also constantly getting revitalized from the scalp, whereas hair extensions don't get that sort of constant nutrition.
How many bundles of hair do I need for a sew-in?
A single bundle of our hairs is weighed at 95-100g. Therefore 2 bundles will be enough for a sew-in using 10 – 14inches. For a sew-in using 16- 20inches 3 bundles will suffice. For lengths 22inches and longer, 4 bundles is advisable. To achieve a very full look an extra bundle or two can be added.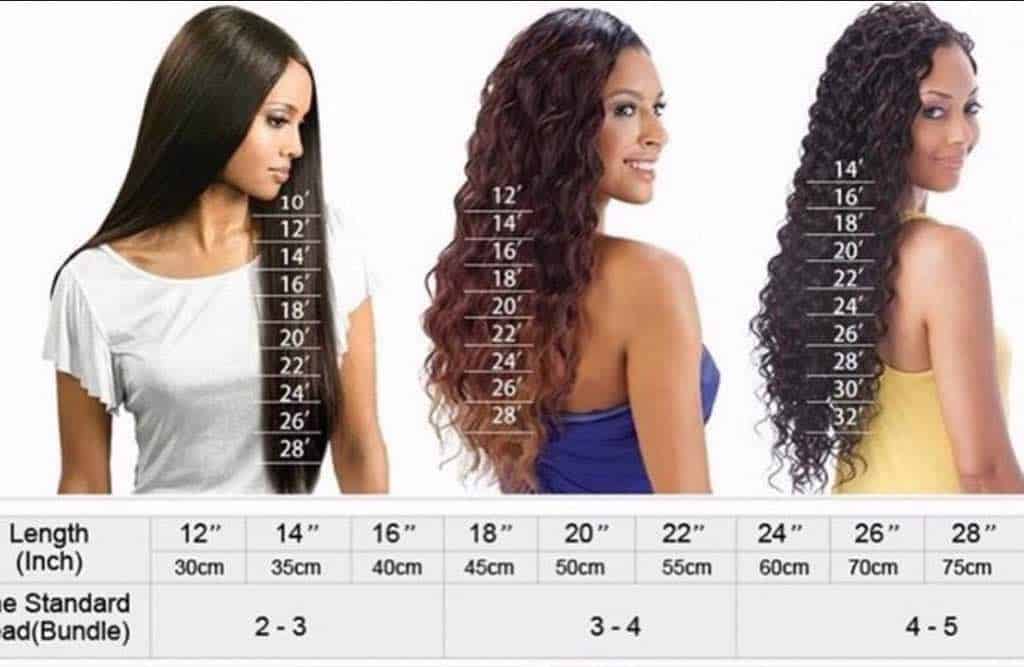 How should I sleep with my hair?
For curly hairs, braid, twist the hair loosely and wrap it into a silk or satin bonnet (sleeping cap). Ensure your hair is dry before going to bed. Wet hair can make your hair tangle and smell.
How long will my hair last?
The lifespan of Finest Hairs extensions is determined by how well they are taken care of, what products are used on them, and how often they are worn. Our hairs are Virgin Hairs and are known to last for years depending on the general care they receive.