Essential oils are oils extracted from plants or fruits that retain their natural essence. Yes, fruits such as Grapefruit, Strawberry, Mango, Coconut, Passion Fruit, and citruses such as Tangerine and Lemon give a significant amount of oils.
The extraction process is known as distillation or evaporation. The chemical compounds contained in these oils make them beneficial for many uses, including health, healing, and cosmetic functions.
This is why aromatherapy is now a popular favourite for people who need relaxation experiences. Essential oils are also a popular part of alternative, Eastern, and homoeopathic medicines due to the low risk of side effects.
Essential oils also improve hair health in many ways. They perform several functions, including strengthening and helping the hair to grow. Because of their oily, lustre quality, Essential oils are perfect for adding shine to your hair.
Types of Essential oils you can use for your hair
Tea Tree Oil
Tea tree oil has beneficial uses for the hair. Beyond growing out your hair, studies have shown that it can help tackle dandruff and other hair conditions. With its powerful cleansing, antibacterial, and antimicrobial properties, tea tree oil frees the hair follicles and improves the rate of hair growth. Because tea tree oil comes in many variants and concentrations, you want to follow the laid-out directions for use. Mix 8 – 10 drops of tea tree oil into your shampoo or conditioner and use on wash days. Alternatively, mix three tea tree oil drops with two tablespoons of any carrier oil, massage into your hair, and leave it on for about 15 minutes before rinsing it out.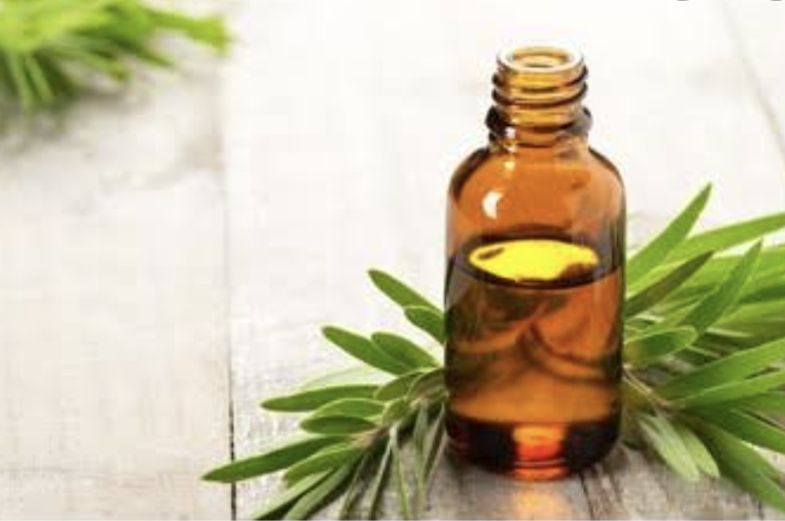 Lavender oil
Lavender oil also contains antimicrobial and antibacterial properties, improving scalp health and significantly boosting hair growth. A study conducted on the growth-promoting effects of Lavender oil on the hair on mice showed a 90% growth rate at the 4-week mark. A mix of lavender oil with three tablespoons of carrier oils like olive oil or melted coconut oil is just what you need. With direct application to your scalp and a 10-minute wait period before shampooing, you will be doing your hair a lot of good.
VIDEO TUTORIAL: How To Easily Install Spring Twist Wig
Rosehip Oil
This oil has undoubtedly lived up to its name as an elixir as it fights off several hair conditions, including frizz, split ends, dryness, and more. It delivers numerous benefits to your hair and skin, such as repair, nourishment, and hydration that leave you looking better and feeling younger. Rosehip oil is packed full of nutrients such as Vitamins A, C, E and Omega 3 acids. Mix rosehip oil with jojoba, coconut, or almond oil equally. Apply on your hair, massage in, and let sit for 2 hours. Afterwards, wash off and style as desired.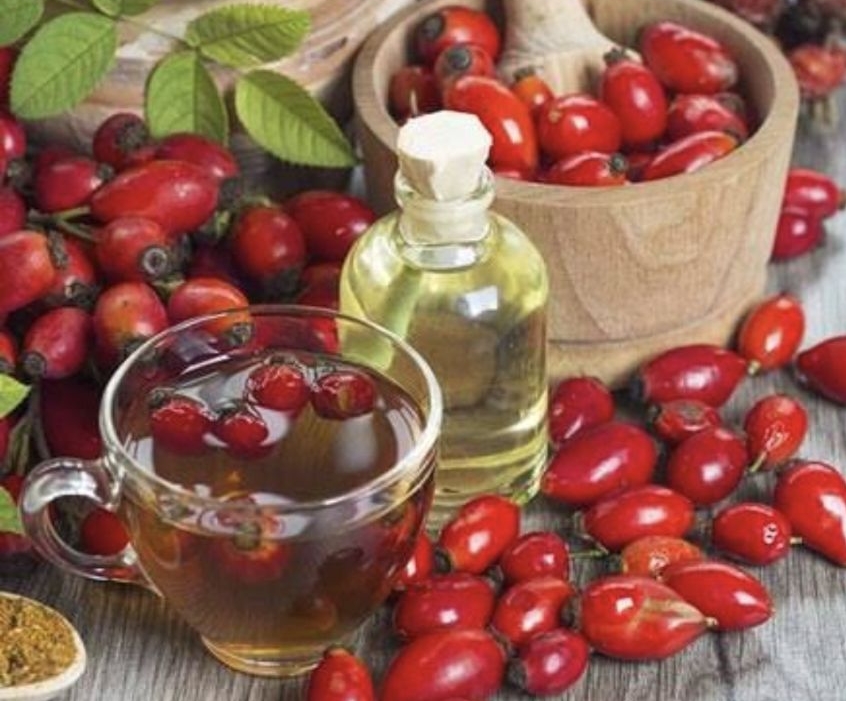 Thyme Oil
Resist the urge to think about food right now. Thyme leaves contain many beneficial properties that we can exploit even outside the kitchen. Thyme oil can help promote hair growth by stimulating and improving blood circulation in the scalp, thus preventing hair loss. Remember that thyme leaves are especially strong, and its oil extract is no different. Using only two tiny drops of thyme oil mixed with two tablespoons of any carrier oil of your choice, massage it into your scalp and leave it on for about 10 minutes before you wash it out.
Peppermint oil
Peppermint oil is particularly known for strengthening the hair by increasing the number of follicles and improving their depth leading to more resilient roots and overall hair growth. This is especially interesting because it brings all the tingle sensation you could ever want. Use peppermint oil by incorporating it into your regular wash day routine. Mix in 2 drops of peppermint essential oil with any carrier oil of your choice. Massage into your scalp, and allow it to work on your hair for 5 minutes before washing out thoroughly with shampoo and conditioner.
Argan Oil
Should we say we saved the best for last? Argan oil extracts are one of the hardest to extract and one of the most expensive in the world. Produced from the argan tree native to Morocco, argan oil is packed with many beneficial properties that make it suitable for cooking, health, beauty, and other uses. It is excellent for hair colour retention, moisturizing, conditioning, and boosting scalp health. What's more? They can be used for hair masks, shampoo, leave-in conditioner, general styling, and to moisturize even your hair wigs. Massage 8 to 10 drops of argan oil into your hair and scalp for 10 minutes. Work from the roots to the ends of your hair. Wrap your hair in a towel or hair wrap and leave it on overnight. Wash your hair in the morning and style as desired.
Potential risks to using Essential oils
As much as essential oils are remarkable for their many different uses, they also come with their imperfections.
The majority of complications arising from the use of essential oils are skin sensitivity, skin irritation, or allergic reactions. While there is no way to predetermine if a person will experience allergy symptoms, it is always advised that essential oils should not be applied alone or used directly to the skin. Instead, carrier oil should be used to dilute it.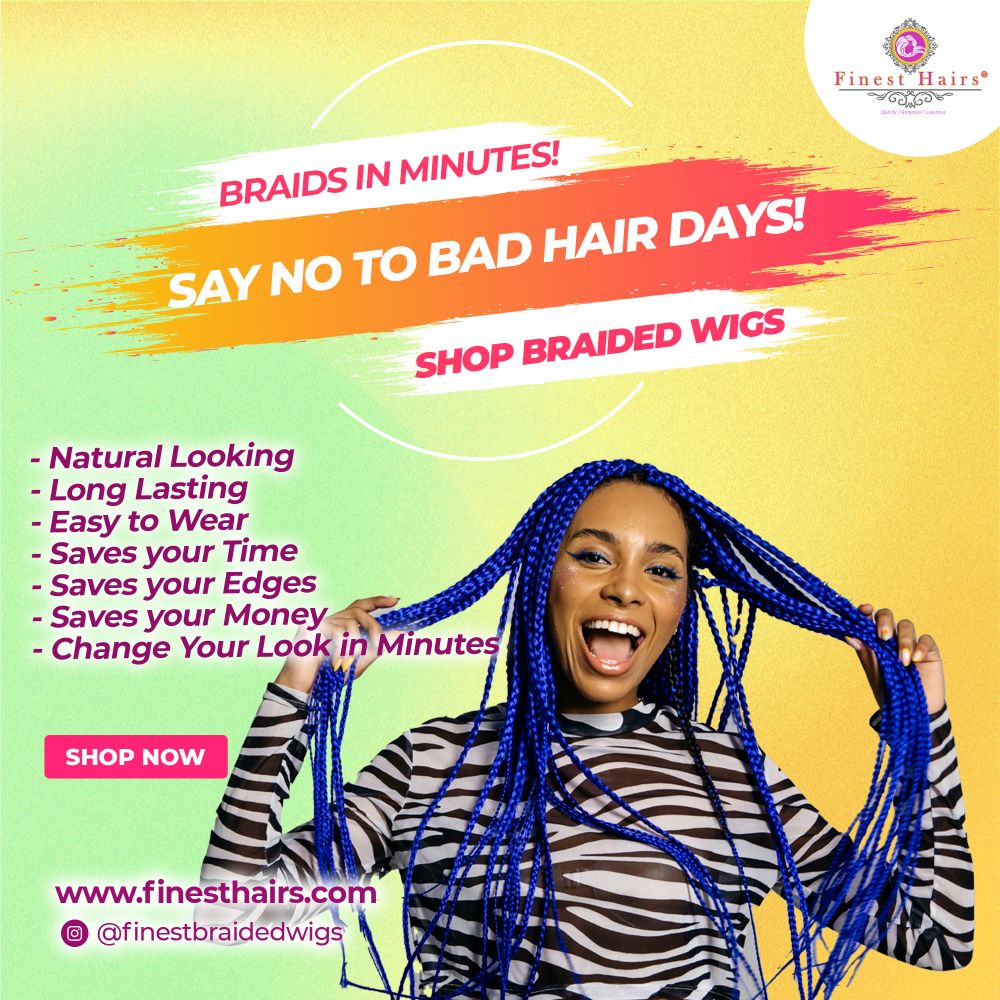 Due to the unique genetic makeup of every single person, allergies may occur even in the most unexpected situations. People with sensitive skin will mainly experience these complications due to essential oil use.
Symptoms of essential oil skin complications include:
Burning or tingling sensation
Discomfort
Contact or severe dermatitis
Redness or slight swelling
Rashes or itching
Blistering
Difficulty breathing
Swelling of the tongue or narrowing of the throat
Other immediate changes to the appearance of the affected area upon application of the oil.
What then must be done?
Cease the use and application of the product immediately.
Where possible, wash off thoroughly with soap and cool water.
Apply a wet compress to soothe the irritation or reaction.
Instead of applying directly to the hair for a longer-lasting period, try adding the oil to your shampoo or incorporating it into your DIY hair mask. That way, the oil is still a part of your hair care routine, but it does not stay in long enough to cause any harm.
Take the precautionary measure of doing a small test by applying the oil to a small area to ascertain that there is no possibility of complication before using it more generously.
In summation, essential oils are, as the name implies, an essential part of your healthy hair's journey. You can expect to see notable changes after consistent use. But it's not only your natural hair that deserves to sport a shine when you make a public appearance. You can also apply these oils (particularly Argan oil) to hair wigs and hair extensions to keep them looking new.