How To Wear Your Finest Braided Wig
How To Wear Your Finest Braided Wig
FINEST HAIRS REVIEWS
Hear them Speak, See them Slay!
#FinestChicsRock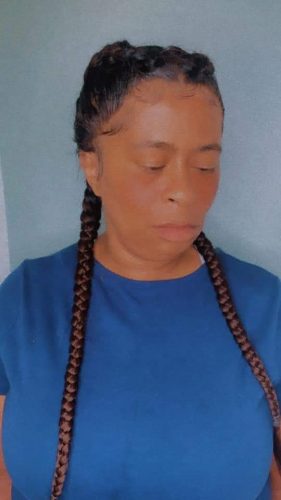 Looks like my Natural Hair
Hi, I got my wig installed and I absolutely loveet
...More
Hi, I got my wig installed and I absolutely loveett!🥰 It looks so natural like my real hair. You've got a happy and satisfied customer. Thank you Finest Braided Wigs
Loveee my Wig 🧡
This hair is beyond amazing!! Ladies you can NOT g
...More
This hair is beyond amazing!! Ladies you can NOT go wrong with Fatima (name of this unit)!! The amazing work that went into making this unit is unlike any other. I got so many compliments. I looked and felt amazing. Thank you Finest! Till next time! 🧡🧡🧡
LOOOVE IT!!
I absolutely love my wig! I was super excited to g
...More
I absolutely love my wig! I was super excited to get it in the mail and my own mama couldn't even tell it was a wig! AND the customer service was beyond anyone else I've ever bought from. For me, that alone was a win. I will most definitely be back for more.
FINEST VIDEO REVIEWS
Hear them Speak, See them Slay!
#FinestChicsRock
Braids have become a favourite hairstyle among women including Celebrities. They are sophisticated, stylish and a big part of our Afro-Centric Culture. Almost any braid style can be customized as a Wig. Here are 5 Great Reasons why you should consider getting a Braided Wig. Braided Wigs are Protective Hairstyles: Protective hairstyles as the name […]
Wigs are a significant investment. Proper care and storage of your wigs will help extend the lifespan of your wigs. Basically, you need to keep your wigs away from direct sunlight, heat, and dust as they can make the wig color to become dull and could even degrade the wig. You should also store your […]
For most women, purchasing human hair extensions or wigs is an investment. It can, however, be depressing when you've spent your money on getting some hair bundles or wig only to tangle and matte excessively to an extent that the hair can no longer be used just after a few wears. With recent advancements in […]
Our Guarantee
We guarantee that you'll love Finest Hairs. We also guarantee that our hairs are 100% genuine unprocessed virgin remy hair & not mixed with any other human, animal, or synthetic fiber hair. Our hair cuticles are aligned in the same direction to prevent any excessive tangling and matting.
Added Services
Because we care about your look, Finest Hairs offers added services like wig making (frontal wig and closure wig) and also colouring (colour highlights, full colour, and two-toned highlights). We ensure we deliver a great service because your look is our pride.
Delivery Service
Our delivery service is second to none because Finest Hairs delivers at your convenience. We ensure our customers receive their products on the slated date of delivery. We will always keep you appraised on your order. You can count on us to always deliver on time.
World Class Support
Our support team is always available to answer any question you may have. We take this seriously because we always like to know our customers are happy with their order. Finest Hairs will ensure you have a great experience when you contact our support team.